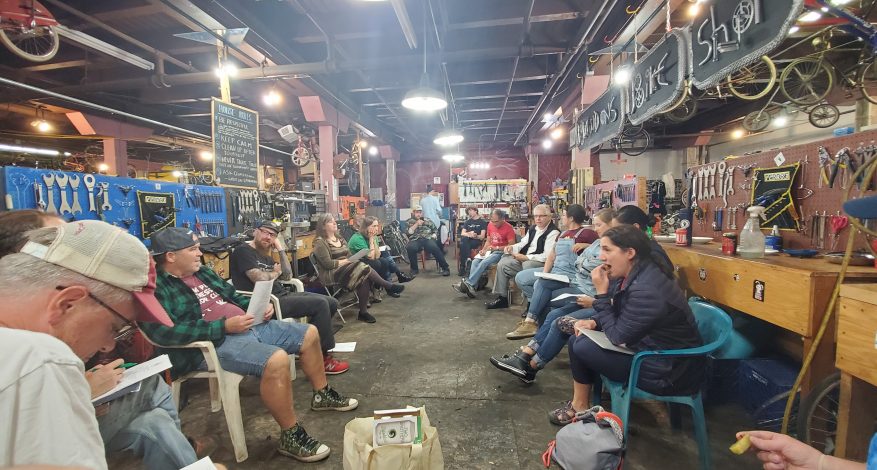 Events
June General Meeting
The June General Meeting is coming up next week! In addition to hosting the meeting on Zoom (link below), we'll also be welcoming folks back into the Working Bikes warehouse for a hybrid meeting set-up.
Only fully vaccinated (2 weeks post 2nd shot) folks will be allowed to attend in person the evening of Wednesday, June 2nd. The option of virtual attendance via Zoom meeting will continue for anyone interested. Vaccinated attendees will not need to wear masks while at the meeting, and we'll be back at our old potluck ways.
This meeting should be as action packed and exciting as the past few, with a guest presentation from Pha'tal and Lyana of Think Outside Da Block about their work in Englewood (and if you don't get enough Pha'tal at the WB meeting, you can catch him on June 3rd talking about building bike culture). And our very own Steve Irwin, Doctor of Tubes and Keeper of Books, fresh off a trip to kindred-spirit-org Bicitekas in Mexico City will share some about his experience.
We look forward to seeing you next Wednesday at 7:15pm!