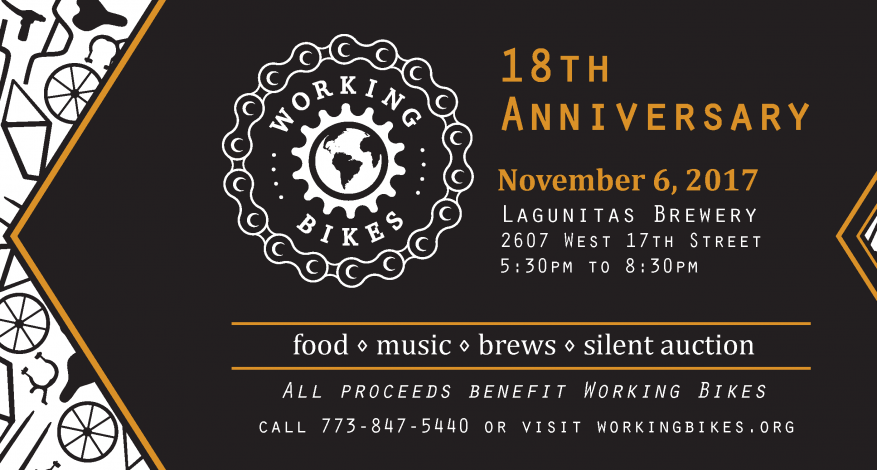 Events
Working Bikes 18th Anniversary Fundraiser
We're another year older and thankful to still be here to help the community after 18 years. Please join us for our annual fundraiser as we celebrate the work we've done, honor our wonderful donors, and make new friends! Join us Monday, November 6th from 5:30p to 8:30p at Lagunitas Tap Room in Pilsen.
We're dedicated to recycling previously owned bikes and using them as a vehicle for empowerment in global and local communities. Since 1999, we've donated over 50,000 bikes to people in Africa, Latin America, and Chicago. The bikes we provide can be life-changing for those who need it the most by improving their mobility and access to education, employment, healthcare, and other basic necessities.
Admission is $35, which includes food and entertainment. There'll be a silent auction and drawing. Tickets can be purchased here.
Drinks will be sold for $5 each at Lagunitas Taproom. You must be 21 or older to attend.
100% of the proceeds from the event will go towards supporting Working Bikes global and local donation programs. Sponsorship information can be found here.