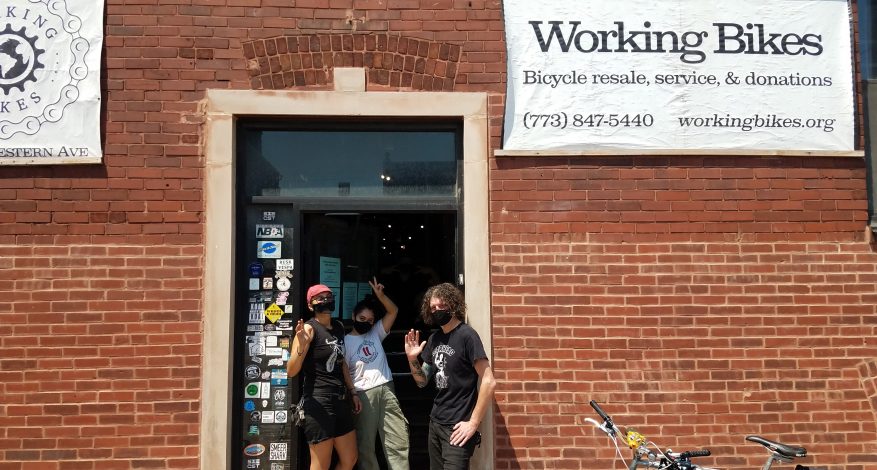 News
Working Bikes Reopening Updates
Working Bikes is excited to invite the public back inside its space starting on July 7th!
Up to 10 customers can be inside the store at once to shop for used parts, accessories, and children's bikes. For the comfort and safety of everyone, customers and staff will wear masks, and masks will be available at the door. Refurbished bicycles are still warehoused and available on our webstore for curbside pick-up, and we've expanded our 30 Day Guarantee to make the bike buying process easier. Dedicated used parts sales on Saturdays will be discontinued, with customers now having the option to shop directly for their at-home refurbishment needs. Repairs will still be scheduled for curbside drop-off and pick-up through the Working Bikes website or by contacting the Service Department mechanics at [email protected] or (773) 977-7138. Volunteers are also still welcome to schedule a time to come by and lend a hand via the Volunteer Portal!
We look forward to welcoming you back to Working Bikes!