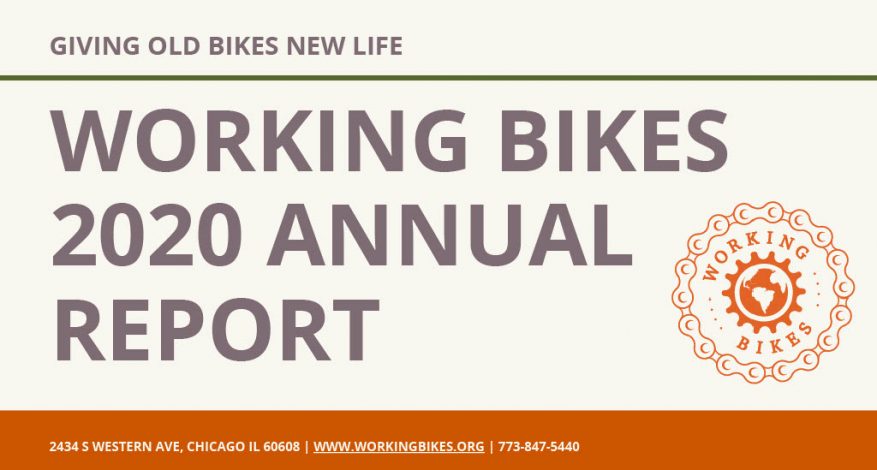 News
2020 Annual Report Available!
The 2020 Annual Report is now available! Take a look at our year in review, complete with year-end totals, stories from our partners, and community highlights. While 2020 was certainly a challenging year, we did our part to keep folks rolling, making the necessary changes to provide a safe and accessible service.
The Working Bikes Annual Meeting recently took place as well, and we were so excited to have two of our amazing partners share a bit about their work. If you weren't able to join us for the meeting, you can view our partner discussions, featuring Jon and Ben Voss from Africycle, and Derek Brown and Julie Globokar from Boxing out Negativity, on the Working Bikes YouTube channel.
Thank you to everyone who supported Working Bikes with your time, donations, and contributions last year, and here's to another year of empowering individuals and communities through bikes!