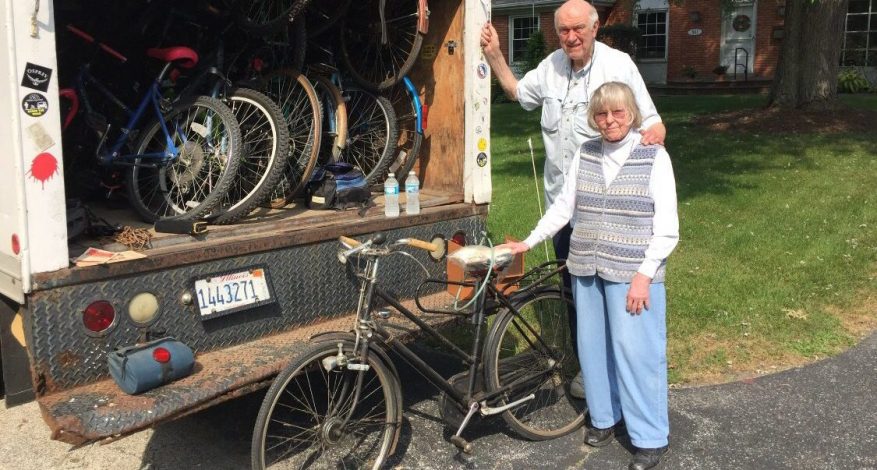 News
Bike Tales: Edith Turkington's Raleigh
Have you ever walked into the Working Bikes shop and wondered: "where do all these bikes come from!?" Well, a good number of bikes we receive are donated by individuals. Each one comes with its own special story, and today we'd like to highlight one in particular.
On August 4, 2018 bk Elmore was called out to Flossmoor for a donation pick-up. There, he met Edward and Edith Turkington. As a college student, Mrs. Turkington had purchased a pinned-brake Raleigh in the early 1950s as a way to get around Boston. Eventually, her and the Raleigh relocated to the Chicago area. After many decades of riding, the Turkingtons called Working Bikes to give this classic bike a second life. Below is a picture of the couple and the cherished wheels.
It's always a wonderful surprise when someone not only donates a bike, but entrusts us with a family heirloom. We hope to find a new home for this beloved ride soon!