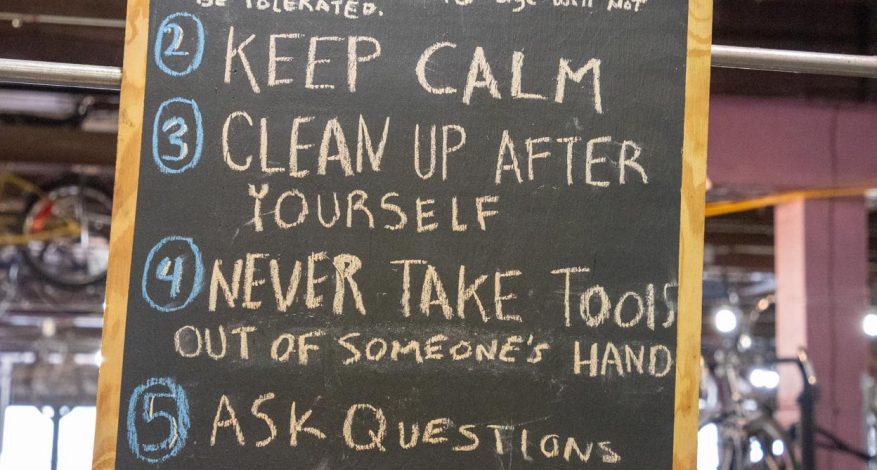 News
The Working Bikes "Kitchen Crew" Takes the Lane
On November 17th, the Volunteer Committee went bowling at Diversey River Bowl! The field of experience was wide, ranging from a first-timer to league members. It was exciting to bring together people that contribute to the shop on different schedules.
The Committee also voted to change its name. Our scrappy collective of volunteers will hereby be known as the WORKING BIKES KITCHEN CREW.
The name, proposed by volunteer Paul Konkoly, came from the tradition of bike co-ops being nicknamed "kitchens." Our volunteers are also avid cooks and bakers, and volunteer hours often times means getting to snack on homemade treats.
Two of the Kitchen Crew's goals are to build comradery and encourage dialogue about ways the volunteer experience can be improved. Stayed tuned for more fun volunteer gatherings in 2019.