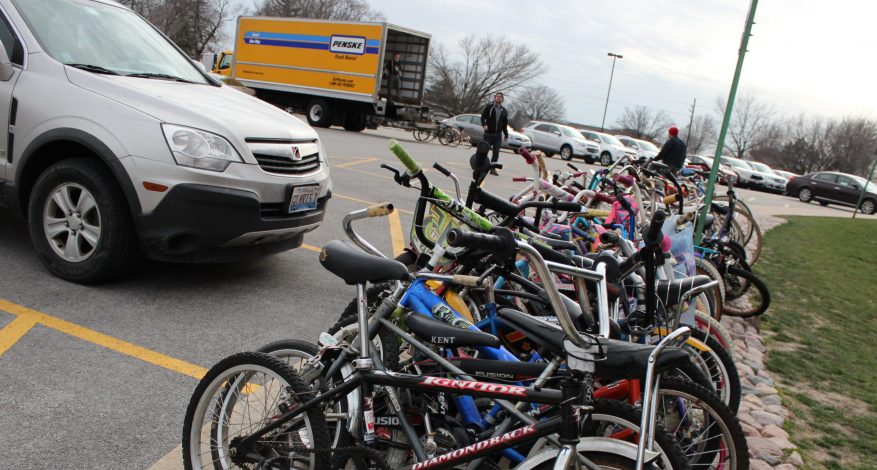 News
Terra of Bikes: Earth Day Event Numbers
Earth Day weekend has passed and we have the numbers!
SATURDAY, APRIL 21 
Glen Ellyn Recycling Extravaganza – 32
Alderman Hopkins Earth Day Event – 12
Earth Day Fair in Porter County – 16
Northbrook Earth & Arbor Day – 15
Glendale Heights Recycling Event – 7
River Forest
Recycling Extravaganza – 40
Oak Park Earth Fest – 11
Schaumburg Recycling Event – 37
Saint Elizabeth Seton Church
Bike Drive (Orland Hills) – 138
SUNDAY, APRIL 22
Saint George Church
Bike Drive (Tinley Park} – 78
Congregation Hakafa, Am Shalom and North Shore Congregation Israel – 78
Lincoln School Bike Drive Evanston – 5
Grand Total – 469
We couldn't have done this without the amazing support of Chicagoland recycling event organizers that love to spread our mission around. Many thanks to our staff, volunteers, and donors who have made this all possible.
Excited to see what next year will bring!