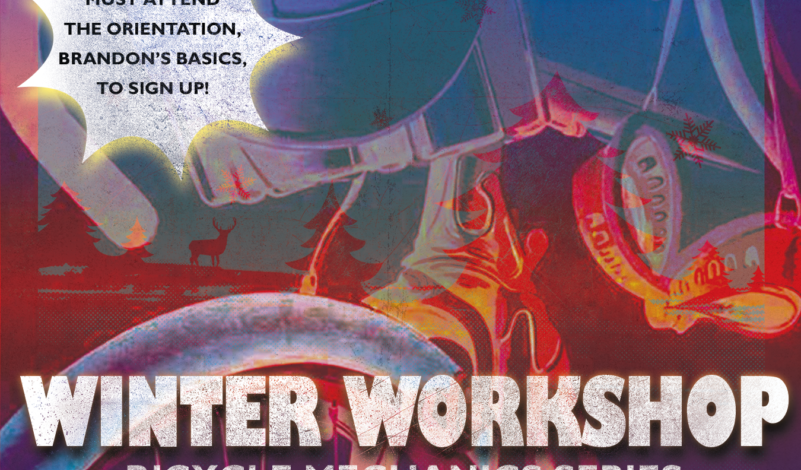 Events
Winter Workshops Starting In 2018
Want to hone your mechanical skills? Have trouble with bottom brackets and need a little practice? Want to uncover the mystery of wheel truing?
Working Bikes is very excited to offer Winter Workshops from January through March 2018. Each workshop covers a specific topic from our Bicycle Repair Checklist.
Workshops are broken into 7 classes:
Class 1
Fix-a-Flat
Check Frame Alignment
Clean Bike
Class 2
Grease Seatpost and Stem
Headset Overhaul
Class 3
Check Chain
Bottom Bracket Overhaul
Class 4
Hub Overhaul
Class 5
Wheel True
Class 6
Servicing Brakes
Class 7
Servicing Shifters
Before signing up for any workshop you must attend our orientation, Brandon's Basics.
Working Bikes Members receive one free workshop per year and may pay for ensuing workshops with points. Each workshop is worth 15 points. Non-Members pay $15 per workshop.
Check out our calendar for scheduled workshops. Space is limited. RSVP or send inquiries to [email protected].