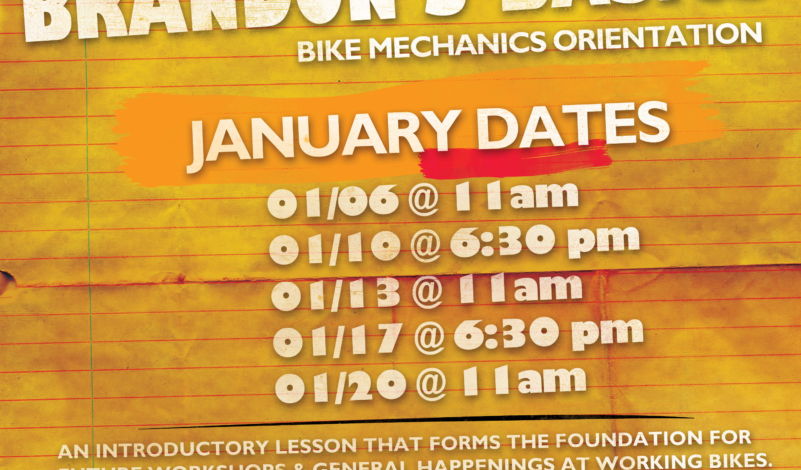 Events
Presenting Brandons' Basics: Working Bikes Orientation
Starting in 2018 Working Bikes will offer a monthly orientation called Brandon's Basics. So what's the benefit of knowing Brandon's Basics? It is a great introduction for volunteers who want to learn about bicycle mechanics. This is also a requirement for those who wish to sign up for any of our Winter Workshops.
To help folks get a jump start for the year, we'll be offering orientations twice a week for 2 weeks, before offering (our surprise) winter workshops! 
The schedule is as follows: 
Sat 01/06 @ 11am 
Wed 01/10 @ 6:30pm 
Sat 01/13 @ 11am
Wed 01/17 @ 6:30pm 
Sat 01/20 @ 11am 
Print the flyer above & tell your friends offline!