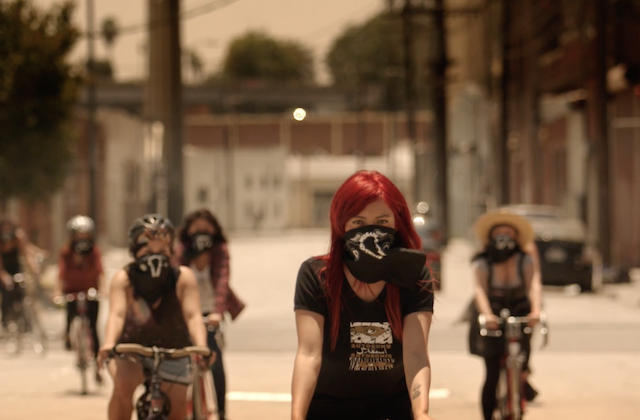 Events
WTF! Night Presents Breaking the Cycle of Street Harassment
Note that this event is for women, trans, femme, and gender non-conforming folks.
Working Bikes' WTF! Night* Presents: Breaking the Cycle of Street Harassment (flyer can be found here), a screening of the Ovarian Psycos documentary and a discussion on harassment in public spaces.
https://www.youtube.com/watch?v=IcCfTK5KZVo
The Ovarian Psycos is a bike group based in Los Angeles run by women of color whose mission is to use cycling as a way to heal physically, mentally, and spiritually by addressing issues in their community.
After the screening, there will be a discussion on people's personal experiences with street harassment and ways the public can be better educated on the problem. Please note not everyone is required to contribute to the conversation. This is a safe space where everyone's comfort level is respected.
This is a free event, but donations are suggested with all the proceeds going directly to support La Conxa, a community space run by the Ovarian Psycos.
*WTF! is a weekly volunteer night held at Working Bikes every Thursday from 5-9 p.m. for womxn, trans, femme, and gender non-conforming folk, offering them a space to learn how to fix bikes without judgement.
This event is a part of International Anti-Street Harassment Week.
For more information, please contact [email protected] or [email protected].