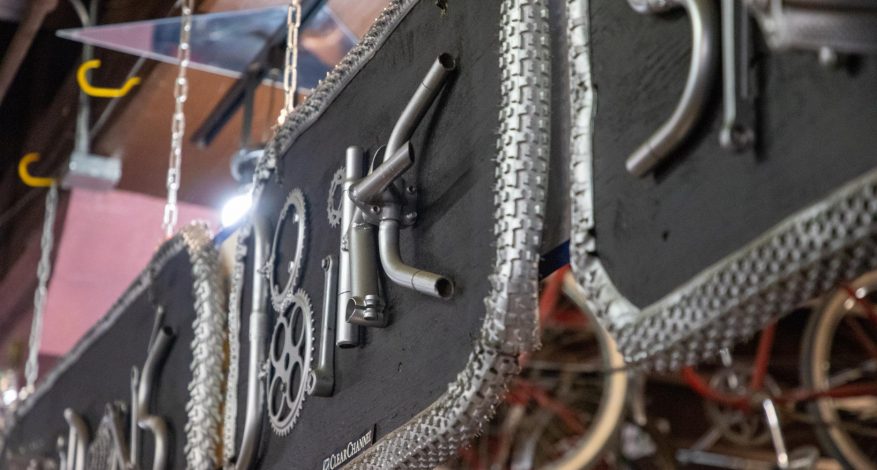 Archive
Brandon's Bike Shop Opening
On Saturday, August 31 we opened a new volunteer workspace on the first floor of the warehouse. Construction of the space was made possible by a generous donation from the Brandon Bernier memorial fund and the Peter J. McGlaughlin and Jane Kitchel McGlaughlin Family Fund. Brandon's friends, family, and Working Bikes comrades were on hand to remember the dedicated volunteer and to hang the last few tools on our new workbenches. We hope that the space, named Brandon's Bike Shop, will be a joyful place of learning–and a fitting testament to Brandon's life.
Brandon's family and friends tour the warehouse.
Volunteers hang the Brandon's Bike Shop sign.
Come by and try out the space for yourself! Volunteer days are Tuesdays (5-9), Wednesdays (12-5), and Saturdays (12-5).