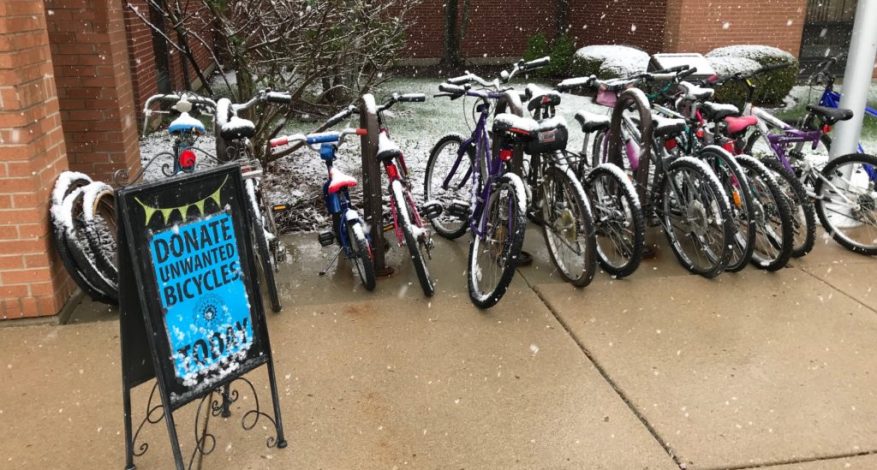 News
Earth Month 2019!
April and early May are some of the busiest weeks for us at Working Bikes. With the worst of the winter weather behind us (or so we hope), WB is not only seeing lots folks come in to purchase a bike, but this is one of our busiest times for donations as well! This year, we participated in 20 bike drives and recycling events throughout Chicagoland, collecting over 700 bikes!
Thank you to all the volunteers that helped out at events receiving and prepping bikes!
Check out our photo gallery below to see highlights from our Earth Month collections.