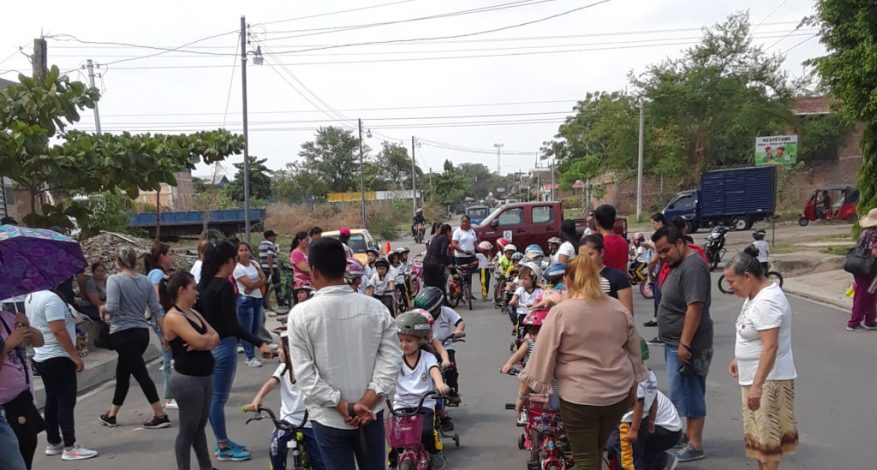 News
Lee and Amy's Visit to Central America
Working Bikes board members and founders Lee Ravenscroft and Amy Little recently returned from a trip to El Salvador and Guatemala, where they visited community bike shops and WB partners CESTA and Bici-Tec.
CESTA, located in San Salvador, El Salvador, is the Center for Appropriate Technology in El Salvador – also know as Friends of the Earth and Eco-Bici. This project focuses on environmental and cycling projects in the community, working with students from all over the area. Lee and Amy also visited a couple of flat coastal towns, where CESTA has several affiliated bike shops. These were very successful projects in agricultural areas, having received bikes from all over the world – including bikes from Working Bikes(!), Bikes Not Bombs, Cycle Nord Sud, and Bikes for the World. Cycling conditions are great in these coastal regions, with a wide area on the side of the road for pedestrians and cyclists.
We'll be shipping bikes out to CESTA this week on Friday, May 3rd and Saturday, May 4th!
Bici-Tec is based in San Andres Itzapa, Guatemala. This is a social enterprise run by the family of Carlos Maroquin. Carlos was busy with Easter Week festivities. 30,000 young people were descending on San Andreas and Carlos and family were hosting about eight of them. Amy and Lee got to see three Bici-Tec owned properties – the main bike shop, a bike machine shop with dorm rooms for students learning how to make the machines, and a warehouse where they store bikes.
We are always grateful for the chance to meet our international partners and see how our donated bikes are serving their communities! Check out more photos from Amy & Lee's trip!