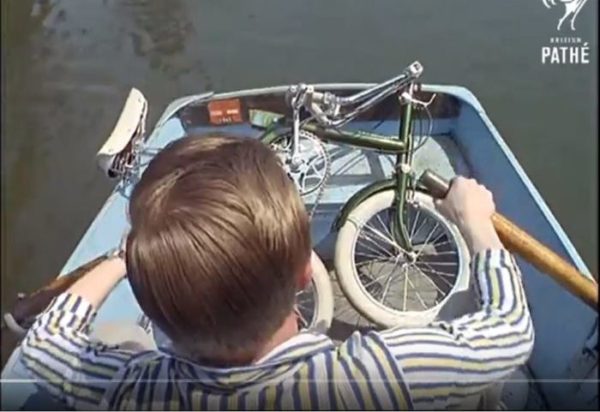 News
Spring Hours are Coming!
Good news everyone! We're about to switch over to Spring/Summer hours! Starting Sunday, April 14th, our shop hours will be:
Wed-Fri: 11am-7pm
Sat: 10am-6pm
Sun: 11am-4pm
Now is the perfect time to stock up on all your riding needs, including your row boats and cocktail dresses as seen in this 1965 ad for a folding bike. What better way to start the season off than by taking your bike on a lovely trip around the lake!
To celebrate the official start of Working Bikes Spring Riding Season, we'll be giving a free article of cycling apparel to anyone who buys a bike on the 14th! So come by from 11am-4pm to stock up on all your necessary but ridiculous looking cycling wear.
*Also, our shop will be closed on Sunday, April 21st for the Easter Holiday*