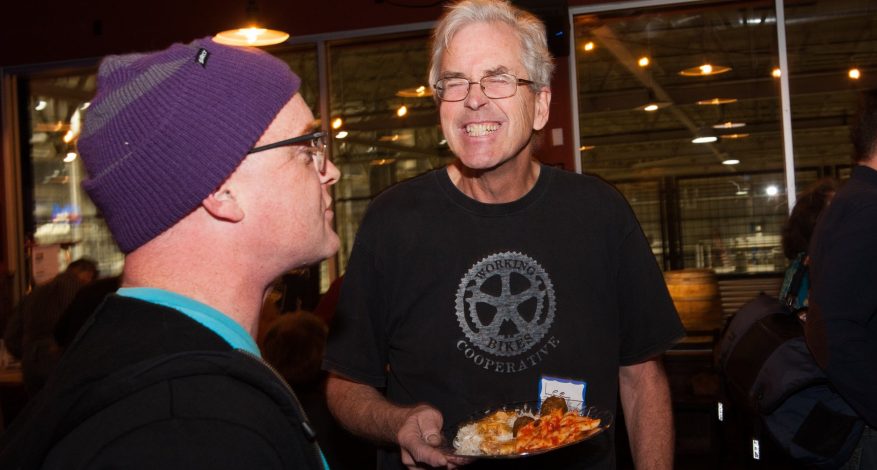 News
19th Anniversary Celebration A Success!
Thank you to everyone who celebrated with us last week! It was our most successful celebration yet! We had a record 30 sponsors, over 250 attendees, 19 Silent Auction Packages, and buckets of fun!
A HUGE shoutout to Lagunitas Chicago TapRoom & Beer Sanctuary for the beer and the ambiance. We also want to say thank you again to all our sponsors, including Nancy Gerrie, Christopher Burke Engineering, Marcia Bogolub, Jenner & Block LLP, TTX Company, Jim Lindsey, Wheel & Sprocket, Andrew and Gail Brown, Freeman Kevenides Law Firm, Keating Law Offices, Susan Senturia and Frederic Juengling, SRAM, Ken Weissman, Chris Fortune, Howard Epstein and Gay Sigel, Troy Hernandez, Cameron Sutton, IV Ashton, David Weber, CIBC US, Jill Olswanger, Stephen Siegel, Bob Glaves, Alvin Katz, David Williams, West Town Bikes, Active Transportation Alliance, Pete Travnicek, Mutual Federal Bank, Eric Wood, and Trevor Grant.