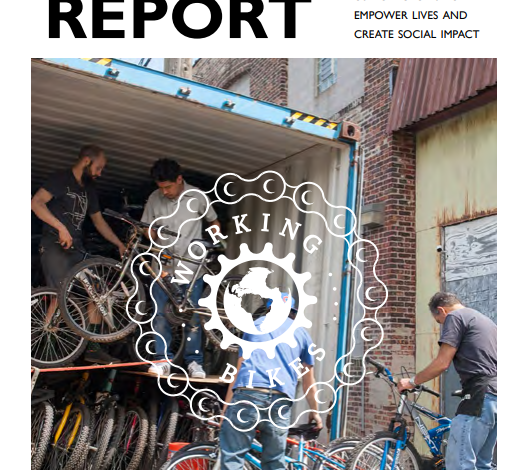 News
A Year in Schlepping: 2017 Annual Report
The Working Bikes Crew is excited to bring you a new set of highlights from last year. Since 2013, we've picked out our top stats and stories that best shows the amazing work we've done.
2017 was yet another record-breaking year for us as we donated a total of 8,430 bikes which exceeds the 8,323 bikes from last year. Over 6,000 of them were shipped to international partners while another 1,000 or so were given as donations to folks in the Chicagoland area.
As always we are immensely grateful for the hard work and dedication of our volunteers and bike donors that have helped make this possible. Let's keep pushing in 2018!
You can find the full 2017 Annual Report here.