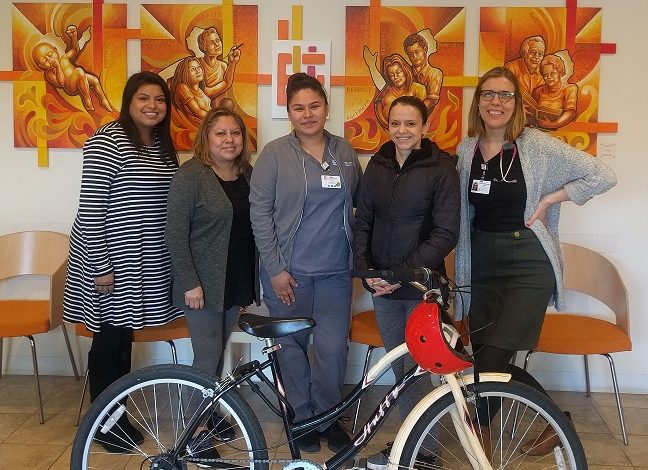 News
Surprise Bike Donation to Esperanza Health Centers' Diabetes Group
Yesterday, we gave a surprise donation to a lucky member of the Esperanza Health Center diabetes focus group! The program focuses on educating their most uncontrolled diabetic patients to help them better understand the disease while helping participants take control of their health.
By the end, folks are strongly encouraged to usually end group on a strong note that emphasizes the importance of physical activity in a healthy lifestyle. Through a series of medication management, education and group discussion they encourage their patients to share and learn from one another.
As always, we're excited about growing partnership with Esperanza Health Centers and looking forward to more collaborative projects together as we approach the warmer months.
Click here to learn more about Esperanza Health Centers and their mission.