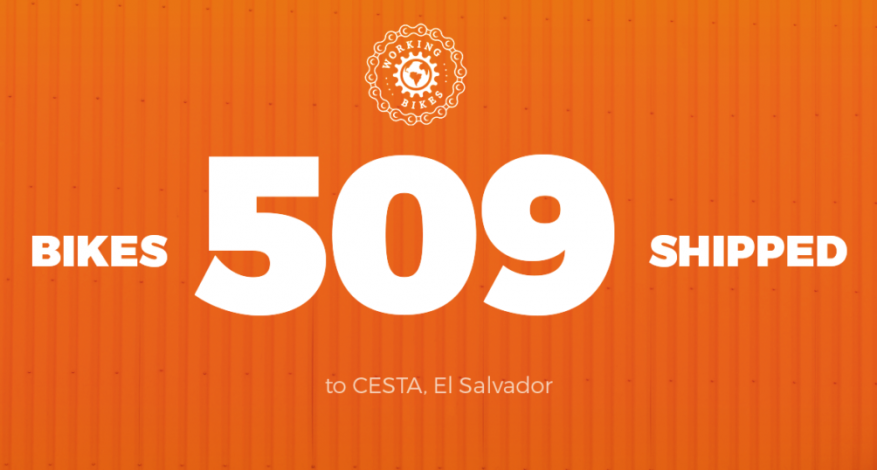 News
First Shipping Party of 2018
Our first shipping party of the year was sent to CESTA in El Salvador today!
For those who don't know, The Salvadoran Center for Appropriate Technology (CESTA) was founded in 1980 by a group of academics to protect this Central American nation's increasingly fragile environment. Their mission is to promote environmentally sustainable and socially equitable transportation operating a bicycle import, repair, and sales workshop. Working Bikes has a long-standing relationship with CESTA.
For the January shipment, we managed to fit 253 kids bikes and 256 adult bikes into the shipping container with the help of our awesome volunteers.
Working Bikes is always excited to help other local and global organizations that have a similar mission to ours.
We expect more large bike donations to arrive in February, so be on the lookout for our next Shipping Party!